Emergency Dentistry Calgary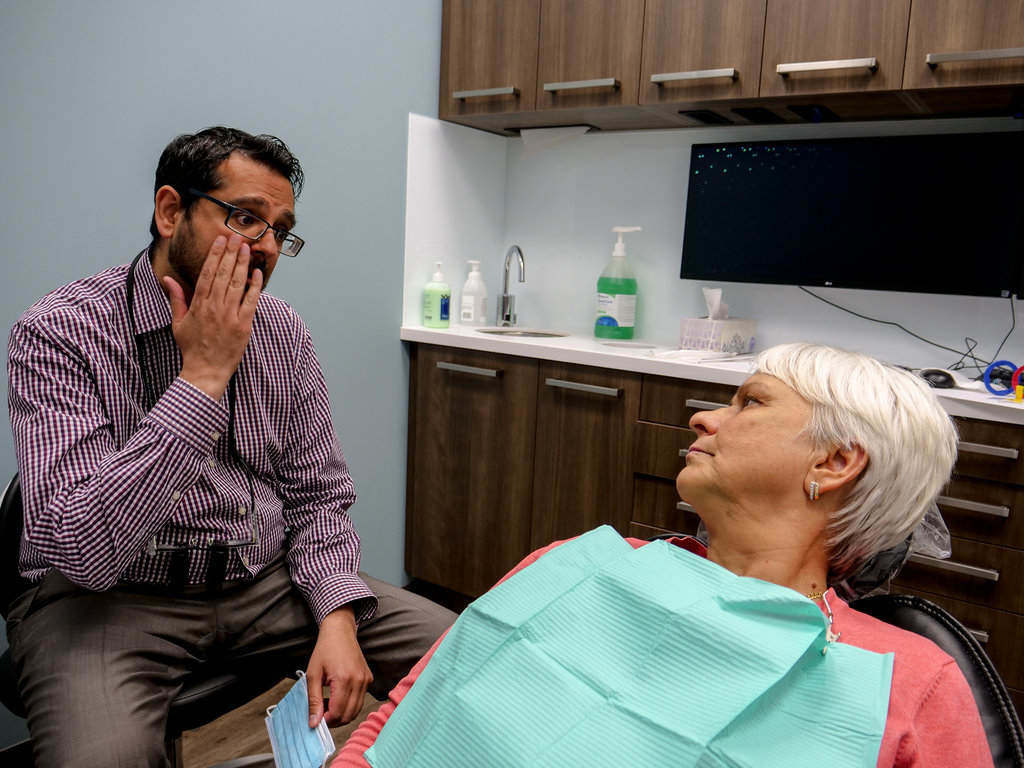 Your local emergency dentist
Dental Now Panorama is your local Panorama dentist that looks to provide a simple solution to a challenging problem. When your teeth begin to cause you problems, visiting a dentist is a must. However, sometimes, the pain is too severe to be able to wait for an appointment in good time.
Whether poor dental care has led you to needing immediate assistance or you have been the victim of an unfortunate circumstance, Dental Now Panorama can offer you immediate and reliable emergency dentistry today!
Schedule An Appointment Today!
How do i know I need to visit the dentist for an emergency?
Some of the most common reasons that we see people using our emergency dentistry service includes:
If you find that your toothache has gone from minor irritating to affecting your quality of life and ability to concentrate, an emergency appointment may be needed. You could be in the process of dealing with an abscess or worse, so it should be a priority treatment for you.
Another common problem is when a tooth becomes cracked, chipped or fractured otherwise. Leaving it any longer than an emergency appointment could see it become worse and leave you with immense pain, a damage and rotting tooth and breath problems among other issues!
When a filling comes out, it can often leave you feeling quite unsure what to do. Acting quickly is better than leaving the gaping hole that is your tooth open for abuse, though; contact us today and we can take a look through our emergency service and deliver a telling solution.
From your gum becoming inflamed and swollen to ripping and damaging your gums and teeth otherwise, this can require emergency treatment that should not be delayed any longer.
Whether from physical pain or some other reaction, you should look to have any kind of facial pain or oral swelling checked out as soon as possible. This can be a major problem and, left unchecked, could be an underlying issue that has to be addressed as soon as possible.
Schedule An Appointment Today!
Affordable same day emergency DENTISTRY
We offer a comprehensive and affordable emergency dentistry solution in Calgary. So long as we can fit you and a practitioner can diagnose the correct treatment plan for you, we are more than happy to help you take better care of your teeth with the help of our affordable emergency dentistry service.
Contact us today, and we'll do everything we can to improve and strengthen your teeth, making sure they look as good as they possibly can whilst repairing the damage done in the shortest timefame possible. Whatever the problem you face is, we'll do everything that we can to deal with the problem at source
Schedule An Appointment Today!