Who is Dr. Amardeep Gill?
Hi, I'm Dr. Amardeep Gill and I am one of the Dentists at Dental Now Panorama. I completed my Bachelors of Science degree at the University of Calgary. 
After getting my degree at U of C, I realized the impact teeth made on people's overall self-confidence. With this in mind, I attended the University of Saskatchewan, where I graduated from the College of Dentistry in 2003.
Since then, I've been practising general dentistry in Calgary, which allows me to work in all types of dentistry. As a result, I particularly enjoy restorative dentistry. Above all, I love the variety of work ranging from simple fillings to replacing missing teeth. 
Additionally, I am passionate about is the holistic link between oral and overall health. Most importantly, I also love providing preventative measures. I believe that this will help patients maintain a healthier overall life.
Meet Dr. Amardeep Gill Today!
Continued Education by Dr. Amardeep Gill
The key to delivering the best care possible is to pursue continuing education. As a result, there are a many educational experiences that have molded my philosophy for conservative, caring dentistry. In addition, I have attended courses where I have learned the latest techniques in a variety of dental aspects such as implant placement, orthodontics and endodontics.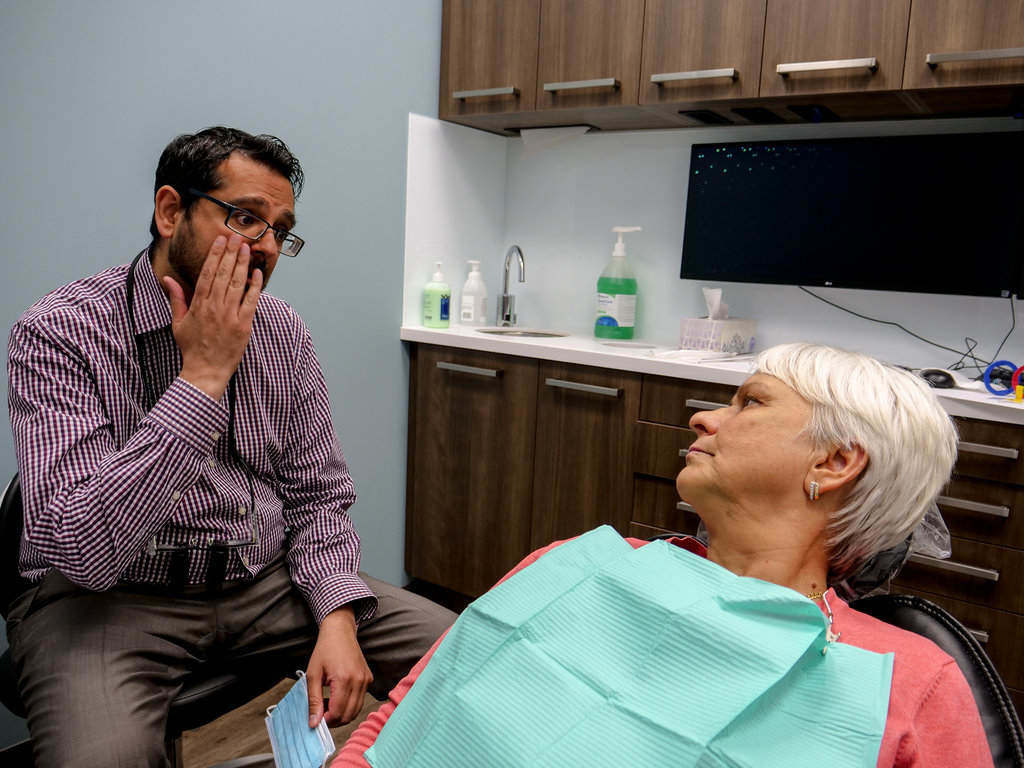 Personal Life of Dr. Gill
When I am not at the clinic, I spend time with my two young children and my wife. As a result, we love being together, whether it's a nice hike in Canmore or a bike ride along the Bow River. Above all, I really enjoy spending my time with my family!
To end my introduction, my philosophy has always been to provide personalized, holistic, dental care with friendly service.
Schedule Your Appointment with Dr. Amardeep Gill!